PPC Classroom Live in Las Vegas 12/1/2007~12/2/2007

"2 Days of Pure "PPC" Training From The Top
Affiliate Experts In The Industry…
I just returned from an awesome 3 day trip from Las Vegas Attending the PPC Classroom Live hosted by Anik Singal & Jermemy Palmer of the PPC Classroom. I had a great time learning from everyone of the speakers and the opportunity to discuss and exchange ideas with all of them to align my affiliate strategies to follow their path of proven success. Here are some photos and a brief description of what was covered by each expert.

Anik Singal (Co-Founder PPC Classroom)
Anik's been a leading affiliate marketing trainer for over 3 years now and has built Affiliate Classroom (widely recognized as the #1 training center for affiliate marketing). Having started his own PPC focused business just this year, he's already found very innovative ways to earn a consistent passive monthly income!

Topic: PPC Marketing with CPA Networks While Building a FREE List!
Anik has spent most of 2007 working with CPA networks on a new strategy that allows him to get a ROI of up to 250% while building his list (he gets paid to build his own list)!
Then, he continues to promote multiple affiliate offers to that list for a LONG time!
---

Jeremy Palmer (Co-Founder PPC Classroom)
Jeremy has been running a million+ dollar PPC business, having started over 3 years ago. He's one of the top affiliates for Commission Junction and even on their publisher board of advisors.
The key to Jeremy's Success?
His ability to find the best converting affiliate programs, do stellar keyword research and then create HIGH converting landing pages!
Topic: Keyword Research And Also How Jeremy Builds His High Converting Landing Pages…

---

** Keynote Speaker **

Amit Mehta (The $10,000 A Day Ad Spender!)
Amit Mehta is a pure super affiliate who has had many days where he has spent over $10,000 just on PAY PER CLICK! Amit does a ton of work with Clickbank but has also reached to many of the other top affiliate networks.
---

Rosalind Gardner (Affiliate Marketing "Queen")
Rosalind Gardner wrote the first ever "bible" of affiliate marketing where she reveals how she builds her entire affiliate marketing empire and how she uses PPC. However, Rosalind uses PPC marketing very differently than the most of us.
Rosalind actually takes her PPC traffic to CONTENT pages . Her techniques help her create major retention, repeat visitors and even a LIST!
Rosalind does NOT do many speaking events and it was VERY hard to pry her away from her "affiliate life" of travel to come speak
Topic: PPC + Content Marketing!
---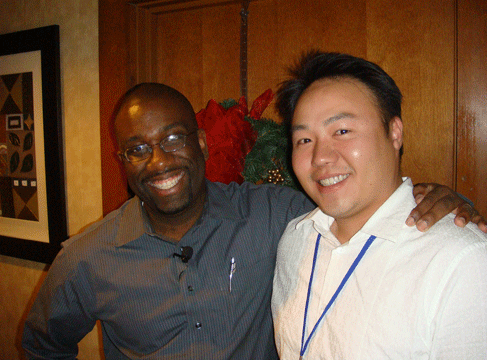 Greg Cesar (The Google "Czar")
Greg has been mastering Google Adwords from the day it launched, he's known to compare it to a "Rubix" cube. Greg uses Adwords a bit differently though – he uses Adwords to actually promote his OWN products rather than affiliate products.
But, what's the most amazing thing about Greg's business is he first uses Google to really test a market and get the passive income going.
THEN, Greg blows out into OFFLINE marketing using classified ads and blows his marketing out of the water. Greg is going to reveal exactly how he does this process…
Topic: PPC Marketing For Your Own Products + Moving Into Offline Marketing!
---
Kirt Christensen (A True Adwords Expert!)
Kirt is one of the most respected marketers in the world and has been training affiliates and product owners alike for well over a decade. Kirt has also been sneakily promoting affiliate and CPA offers using PPC for years now, he's done it so well that others have consistently hired him to do it for them as well.
Kirt is going to discuss a topic that we're very excited about. "How to use your knowledge not only to help your own campaigns but to make a ton of money helping other local businesses!"
Topic: Starting Your Own PPC Consulting Firm
---

David Bullock ("Taguchi" Testing Expert)
David is world recognized as THE expert when it comes to testing and increasing the conversion on your website using the "Taguchi" testing method. David is on the board for StomperNet and is consulted by some of the biggest businesses in the world.
---
A suprise appearance for all the attendee was my good friend Simon Leung. Not so surprise for me since we been planning to mastermind in Las Vegas with the apprentice team.
---
A real surpise attendee I ran into was a mastermind behind the Rich Jerk team. Had a great opportunity for a short chat to learn what is next big launch in the RJ world
---
---

After the event, we stop by the VooDoo Lounge at the Rio Hotel. A big thanks to Donna Fox who hosted the after party
---

Here is a shot of the night view of Las Vegas, taken from the Terrance from the Voodoo Lounge

Simon & Myself enjoyed the after party at Voodoo Lounge. This wraps up another affiliate expert event in Dec 2007 in Las Vegas.
About Andy Huang
Andy Huang brings years of results-driven technology marketing expertise to the position as Speaker, Coach, Trainer, Analytic & Google Partner. He has the innate ability to combine traditional and cutting edge marketing methods to quickly grow brand awareness and increase market share across 197 verticals and over 300+ clients. One was acquired in 2015 for $37 Billion, another in 2013 for $1.1 Billion both Nasdaq listed. With extensive experience in revenue driven servicing His aggressive implementation of these strategic proactive revenue planning & marketing efforts rapidly impact all of clients business's bottom line. Now with business blogging on the internet, Andy Huang will share with you some of his most successful business resource and strategies to help fuel your success online!