Larry Benet- Connection Mastery Intensive
I spent the weekend with Larry Benet at his first live event, the Connection Mastery Intensive at the Crowne Plaza LAX Airport 5985 W Century blvd in Los Angeles, California.
At the event, Larry shared his secret strategies that has never revealed before in any public forum.
"They say it isn't WHAT YOU KNOW BUT RATHER WHO YOU KNOW."
Larry unveil the step-by-step proven system on how to immediately connect with anyone you want and method to empower you are only one powerful relationship way from getting whatever you want. Truely amazing!
I was truely blown away by Larry's formula on Connecting that allowed him to get Richard Branson's private e mail in less then 30 seconds and how he was invited to breakfast by Larry King after Just 60 seconds generic cialis india pharmacy.
Here are a few special guests I have made my network at the Connection Mastery Intensive event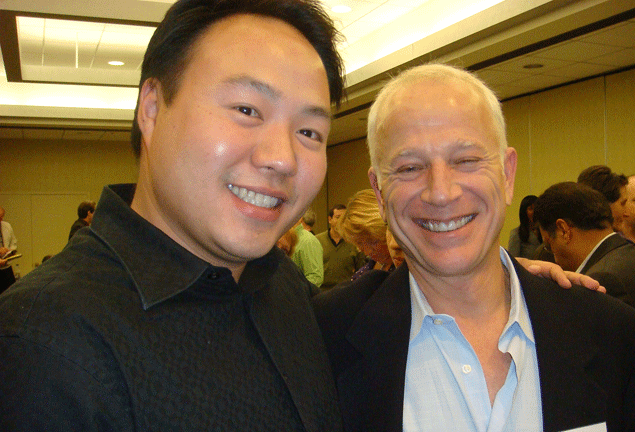 Gary Goldstein-The Producer of Pretty Woman shared how people Connect in Hollywood and how you can apply this in your business
Here is Jairak Robbins from Tony Robbins Corporation promoting the new event of Tony Robbins, the 3 day event will be  held at LA convention center in March.
Theresa Tran , former Nike PR for Michael Jordan brand now specialize in sport celebrity PR management.
Here is me and Larry Benet himself. I thought I had the camera on picture mode, but I guess not. I set it for Movie recording. lol
To watch the preview webinar we recently did about
The Connection Mastery Intensive click the link below
About Andy Huang
Andy Huang brings years of results-driven technology marketing expertise to the position as Speaker, Coach, Trainer, Analytic & Google Partner. He has the innate ability to combine traditional and cutting edge marketing methods to quickly grow brand awareness and increase market share across 197 verticals and over 300+ clients. One was acquired in 2015 for $37 Billion, another in 2013 for $1.1 Billion both Nasdaq listed. With extensive experience in revenue driven servicing His aggressive implementation of these strategic proactive revenue planning & marketing efforts rapidly impact all of clients business's bottom line. Now with business blogging on the internet, Andy Huang will share with you some of his most successful business resource and strategies to help fuel your success online!